Empowering Youth
THROUGH TENNIS
Preparing Inner City Youth for Community Leadership and Personal Success
Youth Tennis Advantage is dedicated to enriching the lives of kids ages 8-18 living in underserved communities. Carrying on the vision and legacy of tennis great Arthur Ashe, YTA provides tennis, educational and life skills programs to support the youth on a personal level, inspiring them to reach their greatest potential.
Free Programs for Kids Ages 8-18
Youth Tennis Advantage provides free after-school and summer programs exclusively to kids 8-18 years old. We have four Bay Area locations to choose from for your convenience. Programs are designed for kids of all tennis levels and can be joined any time throughout the year, depending on capacity.
Our programs focus on the following three core areas of instruction:
Tennis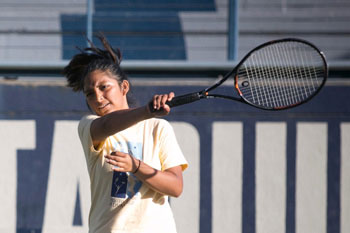 Youth Tennis Advantage welcomes all tennis skill levels from beginner to advanced. Our professional coaches are passionate, caring individuals trained to teach the ins and outs of the game, including court skills and sportsmanship.
Academics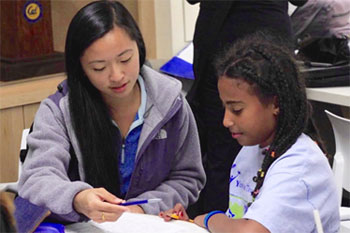 Our dedicated academic coordinators are available every day to help with homework and counsel students. In addition, they teach academic enrichment programs at various times throughout the year.
Life Skills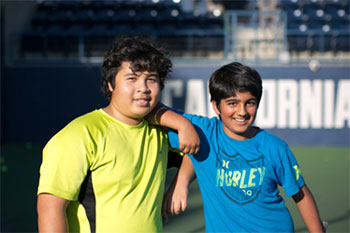 YTA's Life Skills Curriculum (LSC) utilizes tennis to empower youth with the skills, values and experiences necessary to become responsible and successful individuals. Kids are taught about proper nutrition, establishing study routines, positive thinking tools, dealing with peer pressure, resolving conflicts and more.
02.16.21
Student Spotlight: McLaren Park Junior Team competes at World Team Tennis Nationals
Congratulations to YTA's McLaren Park – they competed in the 2021 World Team Tennis Junior Nationals and came in an impressive second place! The event was held at the USTA National Campus in Orlando, the players faced rain delays and lightening warning delays, 8:00 am start times while still adjusting to the time difference, but according to Coach Wing-Yan, had a BLAST competing. According to Wing-Yan, it was their doubles play that really made the difference.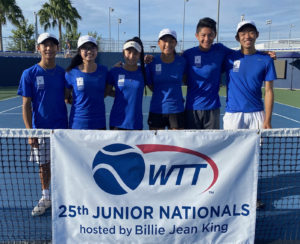 02.16.21
Student Spotlight: Andrea Morales
17-year-old Andrea Morales-Mendoza from BearTrax has been a YTA student since she was eight. She is currently a Senior at Berkeley High School and is making her way in the tennis world as an Instructor at the prestigious Berkeley Tennis Club. She is the winner of the national NJTL Essay Contest for the Girls 14 and under category in 2018. Andrea is not only a student at YTA but is also a mentor to several younger students in the program and has always made herself available to volunteer at YTA events. Andrea hopes to attend UC Berkeley in the Fall and has already been accepted to Sacramento State University and Sonoma State University.